Sometimes we "save it."

I'm not talking about money. I'm talking about the way we sometimes hold back on giving our all or going all out, in our day-to-day interactions, rather than committing to the moment.

But, what if this is it?
Every moment could be our last. Not to be a downer, but that's the reality of life. We are all mortal.
So, what are we saving it for?
For people who take the spotlight, we know when we need to amp ourselves up before we make a presentation or take the stage.
But, do we still hold back just a little?
Or, do we sometimes take for granted our ability to turn it on moments before we need to, when maybe we could have brought even more depth if we had put in the time, given it more thought, shared more personally and thought more universally?
Here's an inspiration for you. Jim Carrey's wonderful commencement speech is worth watching, if you haven't seen it yet.
I love that even though Jim Carrey is one of the most successful actors of our time, and that he's naturally quite eloquent, it's clear that he spent a significant amount of time developing the content of his speech and rehearsing so that he could take the audience on a magnificent, enlivening journey. His passion and desire to inspire are palpable.

Since most of us won't be invited to deliver commencement speeches, Chicago Tribune columnist Mary Schmich wrote what she would like to say to a graduating class. Her inspiring, personal, and yet, widely resonant, words were put to music by Baz Luhrmann: the song, "Everybody's Free (to Wear Sunscreen)" was one of 1999's biggest hits.
Listen to it here, courtesy of VH1.
This line from the song/speech hit me when I first heard it: "Be nice to your siblings; they are the best link to your past and the people most likely to stick with you in the future." I've often felt that my two sisters and my brother have been among my greatest influences in life. (My husband is grateful that my brother helped me develop an appreciation for juvenile humor.)
Great works of art and speeches like these remind me that most of us can simultaneously elevate our speech, allow ourselves to share the depths of our thoughts, and relax and enjoy the lightness of life.
We don't have to mimic others. Each of us has a unique style and voice.
You don't have to be just like anyone, except yourself.
Let's commit to not allowing things to get in the way of having extraordinary interactions every day.
No more halfhearted conversations while our minds wander to our "to do" lists.
No more spouting platitudes because we don't want to dig a little deeper and fully commit to the moment.
No more "saving it."
Let's each of us commit to bringing our full and wise, insightful, delightful selves to every interaction!

What do you think?
Here are some links to other articles that you may find interesting:
Body Language Do's and Don'ts for Interviews and Meetings – Nonverbal Communication Tips from a Media Trainer
I'm Just a… And Other Undermining Statements to Avoid – Communication Tips from a Media Trainer
Glossary of Media Interview Terms – from Los Angeles Media Trainer Lisa Elia
Authenticity and Your Message – a Note from a Media Trainer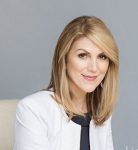 This post was written by Lisa Elia, a media trainer, presentation trainer, pitch coach, communication expert, and speaker. She trains clients around the world for media interviews, speeches, internal and external presentations, panels, investor presentations, and promotional videos, and provides executive and team communication coaching.
With more than 25 years of experience, Lisa has prepared clients for interviews with TODAY, GMA, The Wall Street Journal, CNN, ESPN, and hundreds of other outlets. Lisa has shared her expertise with national media outlets that include Inc., Entertainment Tonight, E!, and many others. Clients include entrepreneurs, Fortune 500 companies, and everything in between as well as athletes, celebrities, and other public figures.