The Media Trainers, Presentation Trainers and Support Team at Expert Media Training®
Our approach is based on decades of training clients for interviews with top media outlets and for investor pitches and other presentations.
We have an insider's knowledge of what the media want, from more than 20 years of working closely with top-level media to book and prepare clients for interviews, as well as decades of preparing clients to address live audiences and investors.
Combine that with formal education in communication, and the business acumen that has enabled us to help client companies double and triple their sales, increase distribution channels, attract international strategic partners, and make other game-changing shifts, and you begin to understand what we bring to our training sessions.
We know that many people who are comfortable in other situations are not always at their best in the unnatural setting that is a media interview or an on-stage presentation.
When working with clients, we are sensitive to the vulnerability that participants may feel during training, so our approach is gentle, proactive and positive. However, we continue to provide refinements and feedback to help training participants reach their personal best in terms of message delivery, nonverbal behavior and energy, and staying on point with the strategy behind their responses to even the toughest questions.
Strategy is the key.

The best media trainers and presentation trainers do far more than just improve performance and delivery; they also help clients create strategies and messaging that will move them toward the achievement of their goals.
All of the clients we train, whether actors, athletes, executives or thought leaders, are in business in one form or another. Even if they don't think of themselves as business people, we know that there is a business aspect at the core of almost any public figure's interviews and presentations.Read More
Lisa Elia Leads Our Team of Media Trainers and Presentation Trainers.
Our team of media trainers and presentation trainers is led by the company's founder, Media Trainer and Presentation Trainer Lisa Elia.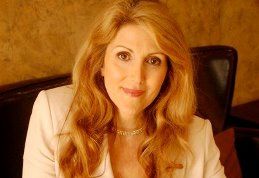 The Los Angeles media trainer and communication expert draws upon her more than 20 years of experience, training clients for media interviews with CNN, Good Morning America, The Oprah Winfrey Show, network TV news stations, and radio stations, as well as high-level national and local print interviews.
Lisa's interest in public relations began early: she earned her bachelor's degree in communication with a public relations emphasis, and has spent more than two decades since then working in PR and as a media trainer and presentation trainer, preparing clients for major presentations and speeches.
Read More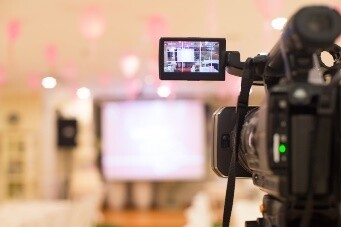 Our Trusted Camera Operators Capture the Training Sessions.
We work with a few trusted professional videographers to capture your sessions on camera, ensuring quick delivery of your training session videos.
Each of our team members is sensitive to the high level of focus and adherence to confidentiality that is required by our media trainers and our clients.
Expert Media Training® is registered with several government agencies and qualified to act as a government contractor or subcontractor. The firm is certified as a Women Business Enterprise (WBE), Woman-Owned Small Business (WOSB), Small Business Enterprise (SBE) and a Community Business Enterprise (CBE), certified by the County of Los Angeles.