Services
Media Training • Presentation Training • Pitch Coaching • Communication Consulting
We provide custom training programs that are effective, engaging and produce quick and lasting transformations.
310-479-0217
Media Training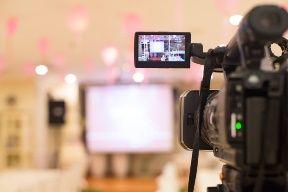 Our media training sessions go beyond correcting the style of one's delivery and creating good sound bites. We work with clients to ensure that they are prepared to deliver messages that will enable them to attract the opportunities they seek and maintain or to attain the positions they want to hold in their respective markets.
 
With Our Media Training You Will:
Learn the ins and outs of working with the media so you know what to expect, how to create strong media relationships and how to make the most of every media opportunity.
Have compelling, memorable messages to share in interviews.
Look and feel comfortable and confident on camera and in any interview situation.
Become a go-to source for the media.
 
Presentation Training, Speech Coaching & Investor Pitch Coaching
 
Delivering the most effective presentations, speeches or investor pitches requires slightly different communication skills than those that are needed for media interviews. We work with clients to help them capture and keep the audience's attention. For clients that come to us to help them develop their speeches and pitches, we collaborate with them to create a fascinating journey to lead the audience to the desired destination.
 
With Our Presentation Training You Will Learn How To:
Command and hold the attention of the room.
Decide which content to keep and which to discard for maximum impact (if you need help in this area).
Be prepared to handle challenging questions and interruptions with poise and grace.
Inspire and activate your audience.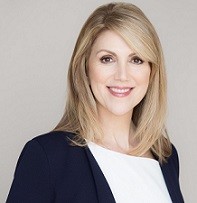 Contact us for a complimentary consultation with our founder and lead trainer Lisa Elia.
"Lisa Elia at Expert Media training has been instrumental in preparing our leadership team to tackle interviews across all mediums (live TV broadcasts, recorded TV, print and digital media). Her friendly, but firm, training has helped to reshape the way we think about speaking to journalists – focusing on clear, concise answers to the journalist's line of questioning as well as how to get our core message out to consumers even when not prompted to do so. The best part is once training is complete, Lisa doesn't just leave you hanging. There is always opportunity for further follow up and analysis to continue to improve our PR and media efforts."
Jeff Bishop
"After working with Lisa, I have gained the confidence and awareness to convey my message in a clear way, no matter the setting. She even improved my everyday conversation skills! Lisa listens attentively, will push you to your best, and she's truly a master of her craft. What a game changer!"
Emily Williams
UPDATE:
Sashee Chandran, Founder and CEO of Tea Drops, shared her experience receiving coaching from Expert Media Training's Lisa Elia which led her to take the #1 spot in both the Women Founders Network Competition (winning a $20K prize) and the Top 10 Female Entrepreneur 2018 Tory Burch Foundation Fellowship (winning a $100K prize).
To read the entire article, paste click this link or paste it into your browser:
http://www.womenfoundersnetwork.com/sashee-chandran-of-tea-drops-2017-wfn-fast-pitch-competition-winner/
Three Key Elements of Great Media Training and Presentation Training
Great media training and presentation training incorporates three key elements: solid business strategy, thorough understanding of the media, and a deep understanding of human behavior.


A media trainer whose only knowledge is of the media, versus a media trainer that also possesses a solid background that includes business strategy, is what makes the difference between a client's media interview that goes relatively well, and one that makes a real and significant impact on brand positioning and the bottom line.
A presentation trainer who is only looking at your style of delivery and word choices may miss the opportunity to help you make small adjustments that could vastly increase the power of your speech or presentation and the results it produces.
Business strategy is an integral part of our training programs.
All of the clients we train, whether they are actors, athletes, executives or thought leaders, are in business. Even if they don't think of themselves as business people, we know that there is a business aspect at the core of almost any public figure's interviews and presentations.

We work with the client, and sometimes the client's staff or publicity or management team, to get a clear understanding of the client's overall goals and desired positioning. This ensures that when we train and provide corrections and messaging direction, the client's responses to questions, key message points and behavior is in sync with the direction of the client's career, company or endeavor.

We understand that many people who are comfortable in other situations are not always at their best in the unnatural setting that is a media interview or an on-stage presentation.
Many people who become media trainers or provide speaker training are former journalists or professional speakers who don't understand how nervous most people can become prior to media interviews. We work with clients to help them create strategies and messaging that will move them toward the achievement of their goals.

When working with clients, Lisa and our team members are sensitive to the vulnerability that participants may feel during training, so our approach is gentle, proactive and positive. With that being said, Lisa will continue providing refinements and feedback to help training participants reach their personal best in terms of message delivery, nonverbal behavior and energy, and staying on point with the strategy behind their responses to even the toughest questions.
Over the years, we have trained thousands of clients for interviews, public appearances, investor presentations, and important video presentations.

Although we are a Los Angeles media training and presentation company, we travel for some of our training sessions, and we deliver some media training programs via videoconferencing. We tailor our media training programs and presentation training programs to the individual's or group's needs.
Expert Media Training® is registered with several government agencies and qualified to act as a government contractor or subcontractor. The firm is certified as a Women Business Enterprise (WBE), Woman-Owned Small Business (WOSB), Small Business Enterprise (SBE) and a Community Business Enterprise (CBE), certified by the County of Los Angeles.