presentation training • public speaking coaching
Present Brilliantly
- From Compelling Content to Powerful Delivery
PREPARE, POLISH, PROSPER
TRAINING IS TAKING PLACE VIA VIDEO CONFERENCE UNTIL THE COVID-19 SOCIAL DISTANCING MANDATES HAVE BEEN LIFTED.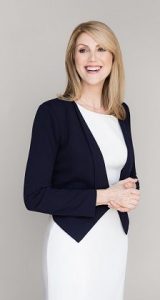 "As someone who has addressed thousands of audiences over a span of more than 25 years, I understand what it takes to deliver a powerful speech or presentation that makes a great impact. Having spent decades as a public relations professional, I know the importance of carefully crafting your message and communicating in in a way that serves your goals and feels authentic.
My coaching technique combines strategy, structure, intellect and emotion. My approach is positive and encouraging, and challenges clients to be at their best."
Lisa Elia, Founder and Lead Trainer at Expert Media Training
OUR SERVICES
Presentation Training
Public Speaking Coaching
Media Training
Investor Pitch Coaching
Panel Preparation
Crisis & Communication Consulting
THE FOUNDATION OF YOUR SUCCESS
Whether you need to deliver a moving speech, motivate internal teams, make sales presentations or present yourself confidently as an executive, it all begins with a foundation of excellent communication skills.
We will customize your training program to suit your needs, focusing on what will help you to be most effective in the real-world situations you will face. We are not a company that delivers canned speeches and presentations because that's not what we feel will benefit our clients the most.
We believe that by elevating your communication skills in the ways that are most applicable to your life, we can help you achieve your goals more quickly and with greater ease.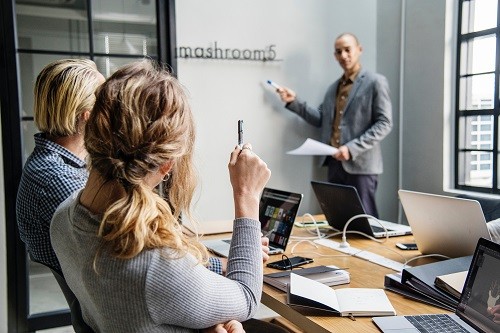 OUR APPROACH
We take a holistic approach to our work, beginning with your goals and the strategies that will achieve them through your content and communication style.
The structure of your program will depend on what is required to develop the skills you will need to achieve your goals as well as your time constraints and other factors. Our programs are customized, but they typically include these elements:
STRATEGY
CONTENT DEVELOPMENT
EDUCATION ON BEST PRACTICES
PREPARATION TECHNIQUES
DELIVERY REFINEMENT AND POLISHING
Our training is interactive, practical and brings out the best in each individual. 
INDUSTRIES SERVED



Aviation
Beauty
Education
Entertainment
Financial & Insurance
Media
Medical, Health & Wellness
Nonprofit
Sports
Technology
Our clients range from startups to Fortune 500 companies, athletes, singers, actors and other public figures.    
PEOPLE WE SERVE
Executives
Entrepreneurs
Subject Matter Experts
Actors
Singers & Musicians
Below-The-Line Talent
Authors
Athletes
Chefs
Other Public Figures
[logocarousel id="10827"]
"If you are looking to set yourself apart from others on stage you must work with Lisa. I can't say enough amazing things about her, she is a life changer. Presenting on stage can be scary, she takes that fear, flips it on its head, and creates a message you will be excited to deliver!
Lisa not only guided me on being a better speaker and presenter, but she helped me flesh out my signature speech in an elegant, organized, and easy-to-understand process. I never imagined I could have such a powerful speech so quickly and easily. I had tried before on my own and felt all over the place, I had even taken online courses to help with this and had nothing to show for it. Lisa made me feel understood, comfortable, and excited about presenting."
"As a first time entrepreneur, I was overwhelmed by the thought of interviews and media engagements.  After working with Lisa, I have gained the confidence and awareness to convey my message in a clear way, no matter the setting.  She even improved my everyday conversation skills!  Lisa listens attentively, will push you to your best, and she's truly a master of her craft.  What a game changer!"
"Clients will undoubtedly benefit from Expert Media Training's powerful and practical tips and tactics--not only for media training, but, for effective communication in other professional contexts. For individuals devoted to improving their ability to communicate effectively on- and off-camera, Expert Media Training is an outstanding choice."
Our Specialties
Arrange Your Complimentary and Confidential Consultation.
Let us know what you want help with:
TED Talk (or something similar)
internal presentations 
sales presentations
panel preparation
executive communication coaching
media training
investor pitch coaching
or something else
From Our Founder
Making Great Presentations
When you're on stage, you're the host, the leader and the bringer of information, solutions, joy or enlightenment. What is the experience you will create for your guests?
Making great presentations begins with creating a strong opening. As the presenter or speaker, you set the tone for what's going to happen for the duration of your presentation. This is true even if your presentation follows others or will be followed by others.
Consider how you will keep your audience engaged and what you want them to think, feel and/or do during and after your presentation. Even when speaking about seemingly dry topics, look for ways to connect emotions and humanity to them. For example, if you're talking about a new technology, in addition to talking about the features and immediate benefits you can talk about what these benefits mean to the user's life or to the world.
Streamlining your content is crucial. If you view your presentation as a journey, it's important to be clear on where you want the journey to end and what the important stops or sites are along the way. Everything you say should be relevant or add color, humor or intrigue to the journey. Avoid tangents or asides that may distract your audience. End your presentation strongly with a memorable statement or thought. Sometimes your strong beginning and strong ending emerge as you practice presenting your content.
Once your content is structured, study it and practice presenting it. I'm not a proponent of word-for-word memorized presentations except in cases such as a TED Talk, which is timed and very specific. For most situations, it's enough to present the concepts, not the exact wording, of your presentation.
Practice delivering your presentation at performance level multiple times. Many people believe that reading and studying their content will prepare them, but there is a big difference between knowing something and communicating it effectively. Furthermore, it is during the practice of your presentation that you may discover which parts of your content feel right and what needs tweaking.
Create good habits to help you be at your best when it's time to present. There are things you can do in your daily life and immediately before presenting that will help you to manage nervousness and feel confident, centered and focused. I give my clients some techniques and help them find the formula that works best for them.
One of the most important things to remember is to stay out of self-judgment mode when you're presenting. If your mind is flipping back and forth between communicating with your audience and judging yourself, you will lose your power and effectiveness. Stay focused on your mission, your message and your audience.
Lisa Elia
Video Tips From Lisa Elia
11620 Wilshire Blvd., 9th Floor, Los Angeles, CA  90025
phone: 310-479-0217