Communication Consulting
Communication Standards & Training ● Sales Training ● Internal Communications
Clear, accurate and consistent communication is the backbone of any good organization. We provide communication consulting services to ensure that the right messages are shared the right way, at the right time.
Contact Us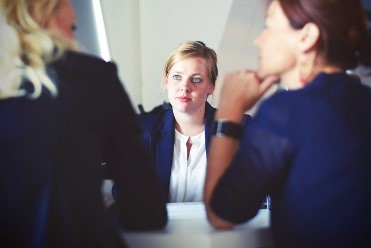 Our founder Lisa Elia is the primary provider of our communication services.
Here are just a few of the reasons people hire us for communication consulting:
• Ensure communication reflects the company culture.
• Provide a professional development perk to entice or retain valuable employees.
• Prepare teams to communicate effectively in sales meetings/calls, at trade shows or during panel participation.
• Improve employees' or team members' communication skills for internal and external presentations.
• Clarify key messages and modify them to suit the needs of various individuals, departments or situations.
For many of our clients, our communication consulting services include a blend of strategy, message development and the coaching of individuals and/or teams. We can incorporate media training, presentation training and/or pitch coaching into our communication programs as well.
To discuss the possibilities for your organization with our founder Lisa Elia, contact us at 310-479-0217.