COMMUNICATION CONSULTING
COMMUNICATION CONSULTING & TRAINING ● SALES TRAINING ● INTERNAL COMMUNICATIONS
CLEAR AND CONSISTENT COMMUNICATION IS THE FOUNDATION FOR SUCCESS.
WE CAN HELP YOU AND YOUR TEAM TO
COMMUNICATE THOUGHTFULLY, STRATEGICALLY AND EFFECTIVELY.

CALL FOR A COMPLIMENTARY CONSULTATION.
Communication Consulting
 
Effective communication is at the heart of the most successful companies, organizations, and movements.
People Hire Us for Communication Consulting to:
• ensure communication reflects the company culture;
• provide a professional development perk to entice or retain valuable employees;
• prepare individuals or teams to communicate effectively in sales meetings/calls, at trade shows and during panel participation;
• improve employees' or team members' communication skills for internal and external presentations;
• clarify key messages and modify them to suit the needs of various individuals, departments, or situations;
• and to prepare for media interviews, crisis situations, and other high-stakes situations.
For many of our clients, our communication consulting services include a blend of strategy, message development, and the coaching of individuals and/or teams. We can incorporate media training, presentation training, and/or pitch coaching into our communication programs as well.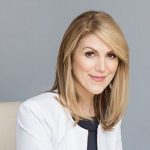 Whether you want to gain a clearer picture of current communication patterns that exist in your company, define desired communications, or create processes and put checks in place to maintain elevated communication standards, we're here to help.
Our founder Lisa Elia leads our communication consulting. She brings more than 25 years of experience in the field of communication, including running her successful public relations firm and creating communication processes for clients to manage everything from customer service to crisis communications. Her success as a media and presentation trainer and investor pitch coach is due, in part, to her deep knowledge of communication and human behavior.