Pitch Coaching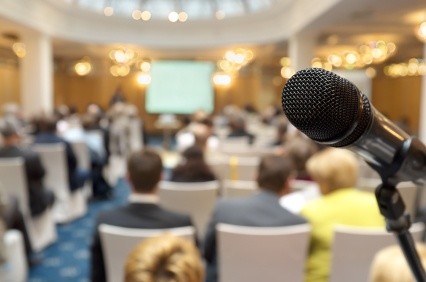 Great investor pitches take people on a journey that is fluid, engaging and full of interesting stops along the way, with the final destination being a decision. Making the decision to invest in your company an easy one is the purpose of our pitch coaching.
You have probably read or heard many investors say they invest in the individual as much as the concept itself (sometimes more), whether it's the person heading up a startup or the CEO of a larger organization. When investors are deciding where to put their money, they are looking for the people who they believe will deliver. You have about 10 seconds to show them that you are that person and a few minutes after that to show them that you have a viable, scalable idea.
Assuming the CEO is making the investor pitches, his or her communication style will be one of the greatest determining factors in whether or not funding is secured. If the individual does not convey confidence, passion and intelligence, there will likely be no deal. Savvy investors notice nearly every aspect of nonverbal communication, looking for congruity with the words that are being spoken.
The content and organization of the pitch remains very important. Addressing the questions that you know are in the minds of investors throughout your presentation shows forethought, organization and the all-important awareness of what's in it for them.
If you're not positive that your investor pitch is as strong as it can be, pitch coaching can help.
Our lead trainer, Lisa Elia, has prepared clients to successfully secure investment capital in various forms for clients at varying stages in their businesses. She works with clients to elevate their communication and pitch delivery in a way that feels natural and on-brand, so they can BE the person others want to align with and invest in.
Set up a complimentary call to find out if Lisa is a good fit for your training needs.
Expert Media Training® is registered with several government agencies and qualified to act as a government contractor or subcontractor. The firm is certified as a Women Business Enterprise (WBE), Woman-Owned Small Business (WOSB), Small Business Enterprise (SBE) and a Community Business Enterprise (CBE), certified by the County of Los Angeles.