Media Training
Presentation Training
Investor Pitch Coaching
Our mission is to prepare clients to handle all public communications thoughtfully and strategically.
If you prefer to read about us, scroll down.
Are you looking for an experienced, effective trainer to prepare yourself, your team or your clients for media interviews, presentations or investor pitches?
You've come to the right place.
Clients come to us to prepare them to be at their best in all types of media interviews, public speeches and pitch meetings.
Our roots are based in the study of communication and decades of public relations success, which is why we work with clients from the inside out. We value individuality and we don't think it will serve you well to sound like everyone else. We draw out of our clients the most meaningful messages they want to convey and their most authentic, engaging delivery.
Commitment to our clients has helped Expert Media Training™ become a leading media training and presentation training firm, serving clients in Los Angeles and worldwide. We work with executives, entrepreneurs, actors, music artists, athletes, and other public figures.
Call for a complimentary consultation:
310-479-0217
We have prepared clients for interviews with major media outlets like these, and for investor pitches and other high-stakes presentations.

When you hire a media or presentation trainer, you're hiring the way his or her mind works. You're essentially hiring the trainer's influences, background, and ability to put the pieces of the puzzle together and foresee consequences.
Our lead trainer and founder, Lisa Elia, provides training that is highly effective because it is completely individualized, even when training groups. The feedback provided to one person may be very different from that of another. Even within one organization, the personality, position and delivery style of each individual must be taken into account for media or presentation training to deliver value.
We can customize a program to prepare you, your team or your clients for on-camera interviews, radio interviews and print interviews, investor pitches and all sorts of public speaking engagements.
A few things we believe are important for potential clients to know….
Experience working with a variety of media outlets and presentation situations gives a trainer firsthand knowledge from which to draw.
If you want to be prepared for interviews with a variety of media outlets or varied presentation situations, you need a trainer who understands what works and what doesn't work in each of those situations.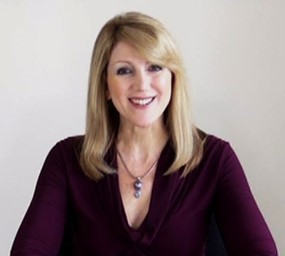 During her more than 20 years as a publicist, Lisa had daily interactions with a wide range of media outlets where she placed clients and prepared them for interviews. Some of those outlets include The Oprah Winfrey Show, Good Morning America, The Wall Street Journal, TIME, ESPN, CNBC, Hollywood Reporter, among hundreds of others. Prior to that, she had earned her bachelor's degree in communication with a public relations focus and studied journalism: her passion for communication began when she was 18 and continues today.
Lisa has firsthand knowledge of what clients encounter when they are in interviews, taking the stage, or presenting to a group. She has been interviewed by Inc., Fox News, Us Weekly, Entertainment Tonight, and E! Entertainment, and other top media outlets, and she has delivered thousands of presentations from the stage.
At her live events, Lisa interviewed members of the media from outlets that include The Associated Press, SELF, Los Angeles Times, Fitness, Clear Channel Radio, Natural Health Magazine, Fox TV, who shared what works and what doesn't with different types of media. These experiences, her understanding of the communication process and acting training from the prestigious HB Studio have enabled Lisa to develop deeply powerful training methods.
Save
Media training is about much more than shaping messages the way media want them. Presentation training is about far more than your delivery style.
When addressing the public, whether in a media interview, on stage or through social media, what you say or don't say should be considered as part of your overall strategy and vision.
What separates Expert Media Training™ from many other training firms is that our founder and lead trainer, Lisa Elia, brings to the training decades of experience as a high-level publicist and business strategist. Lisa has developed strategies for clients that led to exponential growth, offers of partnerships, product distribution deals, endorsement deals, and more. Lisa's business acumen and proven ability to position and communicate clients' brands successfully is an important aspect of her training method.
A deep understanding of communication makes for effective training.
When you're looking for someone to train you, your team or your clients, you need someone who knows how to teach and how to bring out the best in each individual. Having knowledge is one thing. Knowing how to share that knowledge and to get clients to embody it is another.
Lisa's understanding of interpersonal communication is an important component in her media training and presentation training method. She knows how vulnerable people can feel during the training process. Her approach is gentle and positive, yet challenges clients to become the most effective and magnetic interviewees or presenters they can be.
Our media training and presentation training sessions are private and generally involve one or a few participants. This video of our founder and lead trainer, Lisa Elia, is from a live event. This is not the typical format of our training sessions, but it will provide you with some tips and a sense of Lisa's communication style.
What clients say about our training…
Whether you're looking for one-on-one or group media training, or one-on-one or group presentation training services, we can create a customized program for you. With a range of clients that include executives, experts, athletes, actors and music artists, we prepare clients for all types of TV interviews, radio interviews, print interviews, public speeches and investor presentations.
Save