media training • presentation training • pitch coaching
Prepare To Excel When It Matters The Most
EXPERIENTIAL, EFFECTIVE AND TRANSFORMING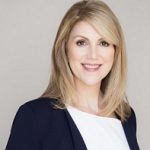 Expert Media Training's founder and lead trainer Lisa Elia has spent more than 20 years preparing clients to master their media interviews, deliver powerful presentations and impress investors.
Arrange a complimentary consultation with Lisa to discuss your training needs.
OUR SERVICES
Media Training
Presentation Training
Public Speaking Coaching
Investor Pitch Coaching
Panel Preparation
Crisis & Communication Consulting
OUR PHILOSOPHY
We believe the best training combines education, practical application, immediate feedback and recommendations to continue improving. We know that even the most accomplished people can feel vulnerable during the media training or presentation training process, so our approach is gentle and positive. Yet, we challenge clients to become the most effective and magnetic interviewees or presenters they can be.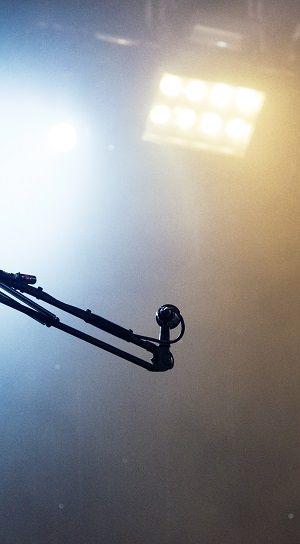 OUR APPROACH
While we customize our work for each client, this is our typical process.
RESEARCH AND STRATEGY – We begin by conducting research and speaking with you to gain a clear understanding of your goals, needs and position in the market. We will also discuss the typical and challenging questions you may be asked so we can prepare you for them during the training.
MESSAGE DEVELOPMENT – We then work with you to ensure that your key messages are clear, concise and memorable and, if you'd like, to help you outline content for your presentation, speech or investor pitch deck.
TRAINING SESSION(S) – During your training session(s), we work with you to elevate all aspects of your communication, from the words you say to all the nuances of your nonverbal communication. We also share preparation exercises to help you to be at your best in high-stakes situations. The feedback and recommendations we provide are specific to each individual receiving the training.
For media training clients, we will educate you on working with the media, traps to avoid and how to work with various media formats and types of interviewers.
POST-SESSION FOLLOW-UP – After your training session(s), you will receive notes that summarize the feedback you have received during your session, videos of the session(s), and, in most cases, a year of complimentary tune-up sessions to keep you on track.
The goal of the training is to bring out each individual's brilliance and to increase clarity, confidence and charisma.
INDUSTRIES SERVED



Aviation
Beauty
Education
Entertainment
Financial & Insurance
Media
Medical, Health & Wellness
Nonprofit
Sports
Technology
Our clients range from startups to Fortune 500 companies, athletes, singers, actors and other public figures.    
PEOPLE WE SERVE
Executives
Entrepreneurs
Subject Matter Experts
Actors
Singers & Musicians
Below-The-Line Talent
Authors
Athletes
Chefs
Other Public Figures
WHAT MAKES US DIFFERENT
BREADTH AND DEPTH OF KNOWLEDGE.   
BUSINESS & PRACTICAL EXPERIENCE. 
UNDERSTANDING & COMPASSION.
During Lisa's decades spent as a publicist and PR firm owner, she worked with hundreds of media outlets on a daily basis, developing pitches and preparing her clients to deliver interviews that not only pleased the media bookers, but also served the client's goals.
She has prepared clients for interviews with TODAY, GMA, The Wall Street Journal, Bloomberg Businessweek, CNBC, CNN, ESPN, Entertainment Tonight, Access Hollywood and hundreds of other outlets, as well as for presentations, speeches, investor pitches and other high-stakes situations. She has been interviewed for national media outlets that include Inc., Entertainment Tonight, E! and many others, and she has spoken on hundreds of stages, giving her firsthand knowledge of what clients experience.
At the heart of Lisa's training is her expertise in communication, a field she has been committed to since college (many decades ago). Lisa's unique blend of experience and the techniques and processes she has created culminate in a training process that is engaging, effective and transformational.
Working with clients that range from startups to Fortune 500 companies, she has helped position brands and individuals for growth and to attract opportunities that included partnerships, distribution deals, investments, TV shows and more. She continually thinks about how to shape the clients' communications to bring them closer to their goals.
Our Specialties
Arrange Your Complimentary and Confidential Consultation.
Let us know what you want help with:
message development
media interviews
presentations
speeches
investor pitches
hosting a panel or serving on a panel
crisis communication
improving overall communication
From Our Founder
You Can Enjoy, Not Merely Endure, Making Presentations and Delivering Interviews
When people are busy, it's easy to think of delivering a media interview, presentation or investor pitch as something they have to do; something to be endured so they can move on to the next thing.
There is a state you can achieve where you actually enjoy interviews, presentations and pitches. It's when you get into the zone.
You are in the zone when you are focused on your mission and your message, rather than worrying about what people are thinking of you.
You are in the zone when you have done the work to not only master your content but to master yourself: you've created the habits that help you to show up at your best and feel that incredible state of being simultaneously relaxed and energized.
It is a privilege to have people give you their attention. It's a rare opportunity when you get to broadcast your message to the world. Prepare for these opportunities like you would other major events in your life. 
Stop enduring, start enjoying your time in the spotlight.
Lisa Elia
"Lisa Elia at Expert Media training has been instrumental in preparing our leadership team to tackle interviews across all mediums (live TV broadcasts, recorded TV, print and digital media). Her friendly, but firm, training has helped to reshape the way we think about speaking to journalists – focusing on clear, concise answers to the journalist's line of questioning as well as how to get our core message out to consumers even when not prompted to do so. The best part is once training is complete, Lisa doesn't just leave you hanging. There is always opportunity for further follow up and analysis to continue to improve our PR and media efforts."
"I was speaking at a charity event earlier this year, and the skills I learned from Lisa allowed me to give a compelling speech to a rather large crowd which included media coverage and two State Senators. 
If you are going in front of the camera, giving interviews, speaking at a fundraiser or merely giving a presentation at a small board meeting, Lisa's experience in PR, media interviews, public speaking, and body language will serve you well. She can teach you how to be a better public speaker and how to present the best version of yourself. I highly recommend her services. "
"Lisa is an all-star pitch coach! She is incredibly thorough when it comes to giving feedback to enhance your presentation and spares no detail. I specifically appreciate how she'll take the time to comb through your content and take the seat of the audience to ensure no stone is left unturned in your pitch. She is a very calming presence which puts you at ease, and is extremely generous with her time and expertise. She truly wants the best for her clients and is the consummate professional in her field."
Video Tips From Lisa Elia
11620 Wilshire Blvd., 9th Floor, Los Angeles, CA  90025
phone: 310-479-0217