Media Training ● Presentation Training ● Pitch Coaching ● Communication Consulting
For over 20 years we've been helping clients shape their messages and deliver them clearly and confidently in media interviews, presentations, pitches and other high-stakes situations.

Customized Training
When you're looking for help preparing for media interviews, presentations or pitches, a customized program will serve you best. While there are some training techniques that are effective with almost anyone, the recommendations and training we provide is specific to you.
These are some of the ways we can help you.
Prepare to Excel in Media Interviews
Learn the ins and outs of working with the media so you know what to expect, how to create strong media relationships and how to make the most of every media opportunity.
Have compelling, memorable messages to share in interviews.
Look and feel comfortable and confident on camera and in any interview situation.
Become a go-to source for the media.
Polish Public Speaking, Presentation or Pitching Skills
Know how to command and hold the attention of the room.
Understand which content to keep and which to discard for maximum impact (if you need help in this area).
Be prepared to handle challenging questions and interruptions with poise and grace.
Inspire and activate your audience.
Improve Communication Skills Within Your Organization

Get a clear picture of current communication patterns and define desired communications.
 Understand how to shift to more proactive, effective ways of communicating.
Have processes and checks in place to maintain elevated communication standards.
Contact us for a complimentary consultation.
Our Founder and Lead Trainer Lisa Elia brings to her training more than 20 years of experience facilitating dramatic transformations in clients' communications. She prepares clients to excel in media interviews, public speeches, investor pitches, panels, and other situations that require magnetism and polished, effective communication skills.
Some of the media outlets for which Lisa has prepared clients for interviews include:

Let's talk about what we can do for you.
Arrange a complimentary consultation.
"Lisa Elia at Expert Media training has been instrumental in preparing our leadership team to tackle interviews across all mediums (live TV broadcasts, recorded TV, print and digital media). Her friendly, but firm, training has helped to reshape the way we think about speaking to journalists – focusing on clear, concise answers to the journalist's line of questioning as well as how to get our core message out to consumers even when not prompted to do so. The best part is once training is complete, Lisa doesn't just leave you hanging. There is always opportunity for further follow up and analysis to continue to improve our PR and media efforts."
Jeff Bishop
"Lisa is an all-star pitch coach! She is incredibly thorough when it comes to giving feedback to enhance your presentation and spares no detail. I specifically appreciate how she'll take the time to comb through your content and take the seat of the audience to ensure no stone is left unturned in your pitch. She is a very calming presence which puts you at ease, and is extremely generous with her time and expertise. She truly wants the best for her clients and is the consummate professional in her field."
Sashee Chandran
"Lisa Elia is a communication expert with a keen sense for communicating succinctly and effectively with business audiences. Expert Media Training's frameworks and tools for verbal and non-verbal communication are useful in all aspects of business operations and Lisa does a great job of helping us assimilate them in our business operations. We are grateful to consider Lisa Elia our mentor and friend due the dedicated passion she provides her clients."
Madhavi Marigold Muppala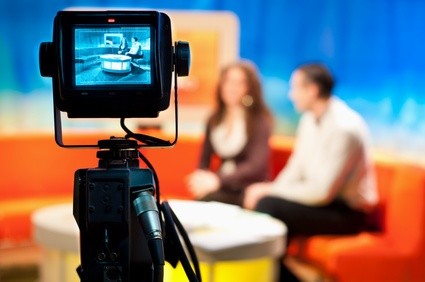 When we begin working together, we gain a clear understanding of your goals, brand and key messages and train each client based on what will be most effective for you. This is true even when working with multiple individuals from the same organization. People don't all think or learn the same way, so why would our training be the same for everyone?
With an understanding of how vulnerable even the most accomplished people can feel during the training process, our approach is gentle and positive, yet challenges clients to become the most effective and magnetic interviewees or presenters they can be.
Clients are often surprised by how much and how quickly their communication is elevated through our training process. The benefits of our training affect many areas of our clients' lives that extend far beyond the moments in the spotlight, improving their effectiveness when communicating with their team members, clients and others.
Our clients emerge from the training with greater confidence, clarity and the ability to communicate naturally and charismatically.
Who We Serve
Executives
Entrepreneurs
Subject Matter Experts
Actors
Singers & Musicians
Below-The-Line Talent
Authors
Athletes
Chefs
Other Public Figures
Industries Served

Aviation
Beauty
Education
Entertainment
Financial & Insurance
Media
Medical, Health & Wellness
Nonprofit
Sports
Technology
Most of our clients are in Los Angeles, Orange County and San Diego, but we also travel and provide remote training programs to people throughout the world. Arrange a complimentary consultation to find out how we can help you.

Expert Media Training® is registered with several government agencies as a woman-owned business and small business, and it is qualified to act as a government contractor or subcontractor. The firm is certified as a Women Business Enterprise (WBE), Woman-Owned Small Business (WOSB), Small Business Enterprise (SBE) and a Community Business Enterprise (CBE), certified by the County of Los Angeles.