Expert Media Training and Presentation Training – 310-479-0217

310-479-0217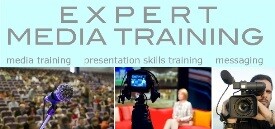 Expert Media Training is a media training and presentation training firm, located in Los Angeles and serving clients worldwide. We have more than 20 years of experience preparing clients for media interviews with top media outlets that include The Oprah Winfrey Show, Good Morning America, The Wall Street Journal, TIME, and hundreds of others. We also provide presentation training, coaching clients to deliver effective and compelling presentations from the stage, in pitch meetings, or in investor presentations.
We offer in-person or remote messaging and media training for actors, music artists, athletes, executives, entrepreneurs and other public figures. We work well with our clients' publicity and management teams because our roots are in public relations.
Our training services include: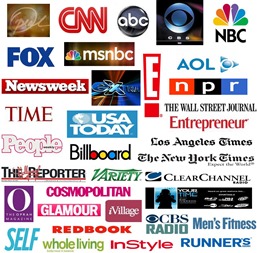 ⇒ development and clarification of messaging and sound bites

⇒ on-camera practice sessions
⇒ strategies to field difficult questions
⇒ "deflect and redirect" techniques
⇒ smooth segues ("bridging")

⇒ preparation and centering techniques to control the nerves and focus the mind

⇒ techniques to weave in important calls to action
⇒ social media strategies to stay on brand
⇒ and coaching for investor presentations, speeches and videos.
We prepare clients for on-camera interviews, radio interviews and print interviews, investor pitches and all sorts of public speaking engagements.
Programs are customized to each client's needs.
Expert Media Training is a Woman-Owned Small Business (WOSB), a Small Business Enterprise (SBE), a Women Business Enterprise (WBE), and Community Business Enterprise (CBE), certified by the County of Los Angeles.
Our Mission as Media Trainers and Presentation Trainers

Our mission is to prepare our clients so they can be at their best in all media interviews and presentations, and to handle all public communications thoughtfully and strategically.
Great media training and presentation training incorporates three key elements: solid business strategy, thorough knowledge of the media, and a deep understanding of human behavior. We bring all three of these elements to every training session.
Our training sessions go beyond correcting the style of one's delivery and creating good sound bites, to ensure that our clients deliver the messages that will enable them to attract opportunities they seek and maintain or attain the positions they want to hold in their respective markets.
Our founder's years of experience as a high-level public relations professional provide extra benefits to clients because we approach media training with the greater goals and strategy in mind, and we work extremely well with our clients' publicists and management teams.

Call us to discuss your training needs, at 310-479-0217, or email us at team@expertmediatraining.com
More Complimentary Resources
Watch this video for media training tips from the founder of Expert Media Training, Lisa Elia:
About Us

Lisa Elia, our lead media trainer and company founder, has trained thousands of clients for interviews with media outlets such as The Oprah Winfrey Show, CNN TV, The Wall Street Journal, TIME, People, and hundreds of others. She has coached clients through speeches to raise millions of dollars, as well as smaller presentations and promotional videos.
In her more than 20 years as a publicist, Lisa developed strategies for clients that led to exponential growth, offers of partnerships, product distribution deals, endorsement deals and more. It is this level of strategy that is incorporated into training sessions with clients. She works closely with the client's publicity and management teams, to ensure that the training serves the client's greater goals.

Lisa has interviewed numerous members of the media:
At her live events, Lisa has interviewed members of the media from outlets that include The Associated Press, SELF, Los Angeles Times, Fitness, Clear Channel Radio, Natural Health Magazine, Fox TV and many others. Media outlets where Lisa has shared her expertise include Inc., Fox News, Us Weekly, Entertainment Tonight, and E! Entertainment, among others, and she has spoken on hundreds of stages. This is the experience she brings to every training session.
Media Training and Presentation Training Services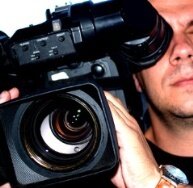 We provide one-on-one media training, group media training and one-on-one or group presentation training services for executives, experts, athletes, and actors and performers, both in individual and group settings.
Learn about our services and programs.
Read what clients say…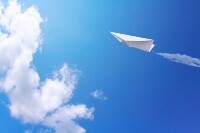 Contact us for Los Angeles media training or presentation training, or to arrange a program at your site. We do travel.

To speak with us about media training services, presentation training or similar services, whether in Los Angeles or elsewhere, please call us at 310-479-0217 or email us.
For our address and other information, click on the Read More button below.
To discuss your specific media training services or presentations skills needs, in Los Angeles or elsewhere,
 call us at 310-479-0217 or email us.
 

Expert Media Training
Call us to arrange your presentation training or media training in Los Angeles, or elsewhere.
310-479-0217