Expert Media Training®
Media Training ● Presentation Training ● Pitch Coaching ● Communication Consulting
For over 20 years we've been helping clients shape their messages and deliver them confidently in media interviews, presentations, pitches and other high-stakes situations.
Contact Us
Services
Why People Choose Expert Media Training®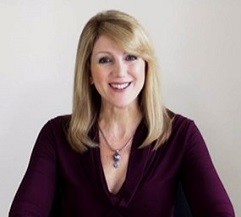 Meaningful Media Interviews

Captivating Speeches

Successful Investor Pitches

Improved Communications and Sales Processes

Our Founder and Lead Trainer Lisa Elia brings to her training more than 20 years of experience facilitating dramatic transformations in clients' communications. She prepares clients to excel in media interviews, public speeches, investor pitches, panels, and other situations that require magnetism and polished, effective communication skills.
Some of the media outlets for which Lisa has prepared clients for interviews include:

Our Approach – Elevating Brands, Refining Messages and Transforming People

When we begin working together, we gain a clear understanding of your goals, brand and key messages and train each client based on what will be most effective for you. This is true even when working with multiple individuals from the same organization. People don't all think or learn the same way, so why would our training be the same for everyone?
With an understanding of how vulnerable even the most accomplished people can feel during the training process, our approach is gentle and positive, yet challenges clients to become the most effective and magnetic interviewees or presenters they can be.
Clients are often surprised by how much and how quickly their communication is elevated through our training process. The benefits of our training affect many areas of our clients' lives that extend far beyond the moments in the spotlight, improving their effectiveness when communicating with their team members, clients and others.
Our clients emerge from the training with greater confidence, clarity and the ability to communicate naturally and charismatically.
Who We Serve
C-level Executives
Entrepreneurs
Subject Matter Experts
Attorneys
Authors
Athletes
Actors
Singers & Musicians
Other Public Figures
Industry Experience
Aviation
Beauty
Entertainment
Financial & Insurance
Medical, Health & Wellness
Nonprofit Organizations
Sports (pro & college; team & individual)
Technology
Universities
If you're not quite ready for a call with us, but want some tips, scroll down.
How to Choose the Right Trainer
Experience – Does the trainer have relevant experience?
Philosophy – Does the trainer's philosophy on communication match up with yours?
Tone – Will the trainer's tone be effective with you or the people who will be trained?
Watch the video for more details.
Whether you're looking for one-on-one or group media training, one-on-one or group presentation training services, or other communication services, we can create a customized program for you.

Expert Media Training® is registered with several government agencies as a woman-owned business and small business and is qualified to act as a government contractor or subcontractor.