For over 20 years we've been helping clients shape their messages and deliver them confidently in media interviews, presentations and pitches.

Our mission is to prepare clients to handle all public communications thoughtfully and strategically.
Why People Choose Expert Media Training®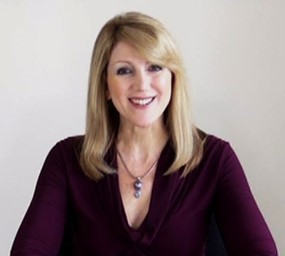 Experience
Strategy
Positive Approach
Results
Our Founder and Lead Trainer Lisa Elia brings to her training more than 20 years of experience preparing clients for interviews with top media outlets, public speeches, investor pitches, panels, and other situations that require polished, effective communication skills. People work with Lisa because she gets results and facilitates dramatic transformations in her clients.
Some of the media outlets for which Lisa has prepared clients for interviews include:

Media Training
Presentation Training
Investor Pitch Coaching
Communication Consulting
We train clients to be…
What We Do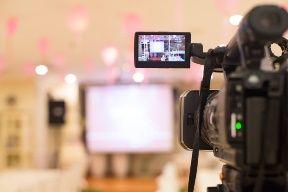 We provide customized media training, presentation training, pitch coaching and communication consulting services.
Our clients leave our training with greater confidence, clarity and charisma.

Our services include:
Media Training
Presentation Training & Public Speaking Coaching
Investor Pitch Coaching
Panel Preparation

Communication Consulting
Messaging (included with all training)

Read More

Who We Serve
C-level Executives
Entrepreneurs
Subject Matter Experts
Attorneys
Authors
Athletes
Actors
Singers & Musicians
Other Public Figures
Industry Experience
Aviation
Beauty
Entertainment
Financial & Insurance
Medical, Health & Wellness
Nonprofit Organizations
Sports (pro & college; team & individual)
Technology
Universities
This is not a complete list of the types of people or industries we have served.
If you'd like to know if we can serve your needs, contact us for a complimentary consultation.
Our Approach
With an understanding of how vulnerable even the most accomplished people can feel during the training process, our approach is gentle and positive, yet challenges clients to become the most effective and magnetic interviewees or presenters they can be.
Read More
How to Choose the Right Trainer
Experience – Does the trainer have relevant experience?
Philosophy – Does the trainer's philosophy on communication match up with yours?
Tone – Will the trainer's tone be effective with you or the people who will be trained?
Watch the video for more details.
Whether you're looking for one-on-one or group media training, one-on-one or group presentation training services, or other communication services, we can create a customized program for you.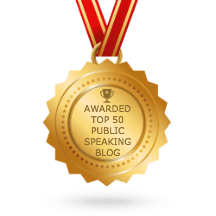 Our blog ranked #30 among thousands of public speaking blogs, based on Google reputation and rank, social media influence and quality of work. We are grateful for the honor.
Here are links to some of our most popular articles:

Top 10 Media Relations Tips – Media Training Tips
Top Media Interview and Communication Tips – a page full of them
Five Tips to Make the Most of Media Interviews, Presentations and Panels
Six Essentials to Make Your Business Appealing to Media and Customers
How to Handle Questions about Politics and Society – Media Training Tips for Actors and Music Artists
Expert Media Training® is registered with several government agencies as a woman-owned business and small business and is qualified to act as a government contractor or subcontractor.
Read More