Lisa Elia – Media Trainer, Presentation Trainer, PR Expert & Speaker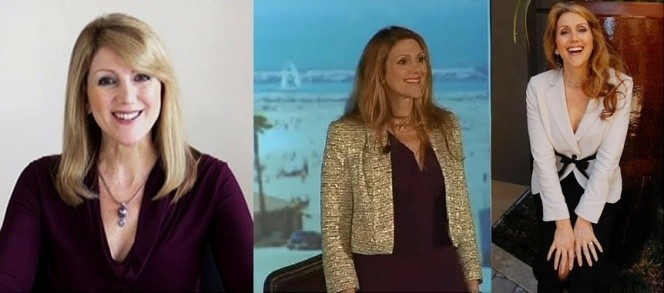 Watch videos of Lisa on Entertainment Tonight and delivering tips.
Lisa Elia has been interviewed by major media outlets, including…

About Lisa Elia, Media & Presentation Trainer, Communication Expert & Speaker
Lisa built her brand as a media and presentation trainer, communication expert and speaker through the successes she created for clients. During her years as a publicist, she took many clients who were unknown or who had very little prior press coverage, and catapulted them into the national spotlight with appearances on The Oprah Winfrey Show, Good Morning America, CNN and other top media outlets. She has prepared thousands of clients for important media interviews, public speeches, investor presentations and other high-stakes situations.
It was during college that Lisa's interest in communication was ignited, which led her to earn her bachelor's degree in communication with a public relations emphasis. In the decades that have followed, Lisa has continued refining her media training and presentation training processes to keep up with changes in traditional media, social media and technology.
Topics Lisa Elia can discuss in media interviews:
10-day communication clean-up
5 conversation killers to avoid
Trust and body language
When not to text: choosing the right communication method for your message
Stop using undermining language to feel and convey greater confidence
How authenticity and strategy can co-exist in corporate communications
Body language do's and don'ts in meetings and interviews
Why NOT to memorize speeches or interview responses
Crisis communication planning – a necessity for all businesses
Six tips for effective presentations
And many more