Lisa Elia, Los Angeles-based Media Trainer, PR Expert, Strategist and Media Spokesperson



Lisa Elia is a media trainer, PR expert, strategist and media spokesperson who has been interviewed by major media outlets, including...

Watch videos of Lisa on Entertainment Tonight and delivering tips.
About Lisa Elia, Media Trainer, PR Expert and Strategist
Lisa built her brand as a media trainer and PR expert through the successes she created for clients, taking those who were unknown or who had very little prior press coverage, and catapulting them into the national spotlight with appearances on The Oprah Winfrey Show, Good Morning America, CNN and other top national TV shows, as well as print and radio interviews with Clear Channel Radio, USA Today, People, TIME, The Wall Street Journal and hundreds of other outlets.
After more than 20 years as a media trainer, publicist and strategist at her company Lisa Elia Public Relations, Lisa launched Expert Media Training, shifting her focus solely to media training, presentation training and pitch coaching. Publicists who represent Lisa's clients appreciate her ability to see their perspective and to provide media training and presentation training that serves the clients' greater goals.
Topics Lisa Can Discuss in Media Interviews
⇒ How to avoid the biggest mistakes people make in media interviews
⇒ Protecting your reputation in a world with cameras everywhere
⇒ How authenticity and strategy can co-exist in media interviews
⇒ Top 3 publicity techniques any small business can use to attract customers and buzz
⇒ 5 conversation killers to avoid
⇒ Body language do's and don'ts in meetings and interviews
⇒ What your body's saying when you're not saying a word
⇒ Why crisis communication planning is a necessity for all businesses, large or small
⇒
And many more
A sampling of Lisa's previous media interviews and features:
Click on the logos below to view each press placement.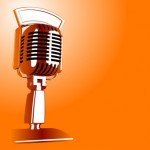 To book Media Trainer, PR Expert and Strategist Lisa Elia
for media interviews, contact our office

Connect with us on social media: