We coach athletes to be ready to make the most of every media interview. With the right techniques, seeds for endorsement deals, appearance fees and 
broadcast careers can be planted in seemingly standard media interviews.
The right media training for athletes can do more than to help them feel comfortable and avoid missteps that can harm their careers.
Effective training can help athletes position themselves to attract more of the career-changing opportunities they seek.
Our Media Training for Athletes Focuses On:
⇒ clarity and strategy when answering typical questions and curve-ball questions, asked in interviews;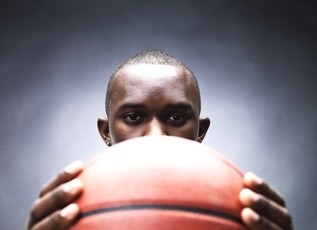 ⇒ messages that convey strength and confidence, regardless of who won the game or match;
⇒ bringing energy and personality to interviews;
⇒ presenting oneself to attract sponsors and media opportunities;
⇒ how to avoid losing vocal power by speaking into low-placed microphones (especially important for our taller clients);
⇒ staying engaged when others are speaking;
⇒ techniques to avoid the common mistakes athletes make in interviews;
⇒ and more.

Our media training for athletes is highly customized for each individual or team.
ARRANGE A
COMPLIMENTARY CONSULTATION