Eric Clapton sang, "It's in the way that you use it." While this applies to many things, it certainly applies to

what you do with press placements

.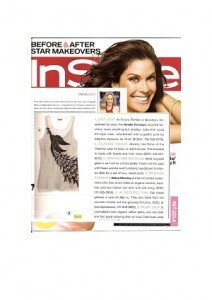 One of the best things about getting press coverage is that you can use it to help your business in a multitude of ways. Certainly, good press placements can help new clients and buyers find you, so you can experience an immediate burst in sales. However, there's so much more that you can do to maximize every placement you get.
Being featured in respected media outlets raises your esteem in the eyes of most people because they know that most reputable TV shows, radio shows, newspapers, magazines and web sites will conduct some research before interviewing someone. So, if you're featured as an expert or your product is selected for inclusion in a magazine, you're getting a third-party endorsement from the media, who are thought to be "in the know."
To learn how to use press placements, once you get them, read on.
Ten Great Things To Do with Press Placements
1. Post a scan of the print article or a video or audio clip in your online press room. If you don't have an online press room yet, I highly recommend creating one, especially if you want more press.
2. You can also post impressive press clippings on the home page of your web site so anyone who visits your site can see them.
3. Share links to them with your sales team or use it for your own sales calls. If you take care of sales yourself, send links to great press placements to potential clients and existing clients who can benefit from the information or who will enjoy seeing you or your products featured in the media.
4. If you sell products and you have a sales team or sales reps, share your press clippings with them immediately so they can present them to potential clients who may want to buy more of your product to meet the anticipated increased demand it due to the media exposure. You can also make them aware of upcoming media coverage so they can prepare for increased demand for your product by purchasing more of your product.
5. Engage people you email by sharing a link to the article or broadcast clip that you host on your web site in the signature of your e-mail. Be sure to tell people why they should click on the link (e.g., "Click here to read what the NY Times said about us.")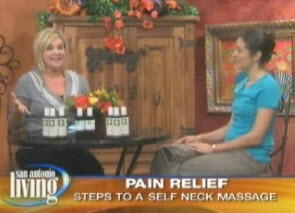 6. Use your press to get more press. Use your press placements as fuel for other articles and interviews by including links to articles and appearances in emails you send to pitch the media. Just be sure to NOT pitch a similar idea that's covered in the piece you're sharing with a competitive outlet. They really don't like that.
7. Get your social media friends excited about your good news. In addition to you sharing links to your press clippings on Facebook, Twitter, LinkedIn and other social media, ask friends to tweet and share on Facebook about your press placements.
8. Include press clippings and TV and radio segment clips in sponsorship packages, if you're seeking sponsors. Companies who are considering spending their marketing dollars on you will want to see that you're highly visible and that you're media savvy enough to garner press coverage (or have a PR rep who is) so you can potentially get press coverage for them, if they sponsor you.
9. If you're a public speaker and you're trying to attract more speaking engagements, post your clippings on your web page/area devoted to you as a speaker. This will raise your credibility greatly and it will impress people who are considering booking you to speak at their events.
10. Display copies of your press clippings at events where you're hosting a table. Here's a great way one of our clients, photographer Kerry Kara, used her press clippings. She took the double-page spread of her photos that we had secured for her in Modern Bride and had it blown up and mounted on display boards to grace her table at a bridal show. The display attracted people to the booth and helped her book thousands of dollars in business.
Press placements are an asset. Use them to your greatest advantage with this list of

10 things to do with press placements

.
Now that you know

how to use press placements

, once you get them, do you need additional media training resources and tips?
If so, visit these links on our site:
Videos with Tips to Improve Communication, Presentations, Speeches and Media Interviews:
https://expertmediatraining.com/videos-media-interviews-presentations-speeches-investor-pitches
Frequently Asked Questions about Media Training
https://expertmediatraining.com/faqs-about-media-training/
Media Training Tips for Actors, Music Artists and Performers
https://expertmediatraining.com/media-training-for-actors-music-artists-and-performers-media-interview-tips/
Media Interview Checklist from a Los Angeles Media Trainer
https://expertmediatraining.com/media-interview-checklist-from-a-media-trainer/
How to Create an Online Press Room That the Media Will Love
https://expertmediatraining.com/online-press-room-tips-from-media-trainer/
Prepare for TV Interviews BEFORE You Book One – Tips from an LA Media Trainer and Spokesperson
https://expertmediatraining.com/prepare-for-tv-interviews-media-trainer-tips/
Save