If you want to change your business quickly, quickly change some of the things you're doing.
Business growth tip # 1:
Look for the hidden gems — products or services you can create easily or re-purpose.
Most business owners and executives overlook some of the very valuable services they could provide because they take their own knowledge for granted and, possibly, assume that "everyone knows that."
Product-based companies can usually find new uses for their products or they can tweak them slightly to re-position them.
If you look at your current offerings and listen to what your customers/clients ask you for or praise you for, you will probably get some ideas for new products or services to add to your offering.
Don't be afraid of a product that has a short shelf life if you can flood the market and achieve a high ROI. Not everything is meant to last forever.
Business growth tip # 2:
Conduct a monthly "awareness audit," and amplify your presence.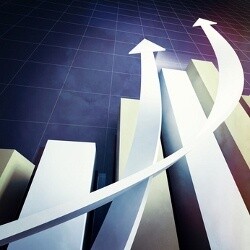 Look at all of the places where you could easily let people know more about your products and services, add-ons and more. See if you could do more with:
The signature on your invoices
Every page of your web site (Is there a call to action on each?)
Your social media profiles and posts
If you have a physical location, your signage and waiting area
Your outgoing voice mail message or hold music/message
Business growth tip # 3:
Create specific plans of action to meet the following groups of people and to make them aware of you:
Opinion Leaders: these are the people others look to as trendsetters, style leaders, and authorities.
Key Influencers: these are the people who are close to your target customers and who have the power to influence their buying decisions.
Members of the media who could interview you.
Speaking bookers or event organizers who could invite you to speak to members of your target audience.
If you focus on getting to know as few as 10 members of each of these groups each month, imagine how much more widely known you would be and how much potential new business you could be getting.
By reaching out in the right way, you could also secure press coverage and speaking engagements, which can bring you more business and visibility.
Here's one way you can challenge yourself. Choose one of these strategies to focus on each week, over the next three weeks. Then, track any changes that occur in your business during that time and over the next three weeks.
Feel free to share your experience below or on my Facebook page: www.facebook.com/expertmediatraining
I'd love to hear from you.
Now that you have some

business growth tactics

, do you need tips and advice on media training and presentation training? Check out these links:
Top 5 Mistakes to Avoid in Media Interviews
Top 10 Media Relations Tips – Media Training Tips from a Media Trainer
How to Create an Online Press Room That the Media Will Love
Media Training Tips on The Language of Your Brand in Media Interviews
Prepare for TV Interviews BEFORE You Book One