Use these tips to learn

how to become an expert

people trust.
1. Educate yourself.
Even if you hold an advanced degree in your field, there is always more to learn in your own field and in other arenas that will help you become more creative and resourceful. This will automatically spill into your communications.
2. Get the facts.
Add facts and figures to some of your articles to substantiate your opinions, but only include information from reputable, high-level sources, such as top universities, research institutions or government agencies that provide solid research.
3. Know your industry.
Keep up with the trends and discussions occurring in your industry so you can comment on them when asked by potential clients, colleagues and members of the media.
4. Keep up with technology.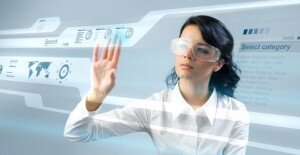 Know specifically how current events and technological developments affect your industry. For example, does new technology influence the products or services you can provide or the way you deliver them? How do new developments affect your followers?
5. Have an opinion.
Quite often people are so afraid of alienating some people or not appealing to everyone that they don't commit to an opinion. However, you will attract "your tribe", those people who truly resonate with you, ONLY when you clearly state your opinion.
6. Play nicely with others.
Mingle with other experts in your field so they consider you when seeking colleagues to share stages with them or to refer to the media or potential clients they cannot or choose not to serve.
7. Be the solution.
Don't merely state problems. Provide concrete solutions, tips and resources to help solve those problems.
8. Anticipate their needs.
It's important to not only stay in touch with the needs of your followers/your audience, but to know what they need before they know they need it. This is how you can advise them on mistakes to avoid and shortcuts to take to help them succeed more easily.
9. Don't be a stranger.
Whether you share information through your blog, Facebook, a newspaper column or TV segments, keep giving your audience more good information. Don't tease them with some golden nuggets of wisdom and then disappear for months on end…unless you're doing something amazing for humanity in some remote place with no Internet access.
10. Get fresh.
Add something new and fresh to the world conversation. People are always looking for creative approaches to old problems, new opportunities that they haven't considered and hope that there are untraveled roads to be traveled. Show them the way.
Now that you know how to become an expert, do you need tips on authenticity, messaging or branding?
Read the blog posts below.
Authenticity and Your Message – a Note from a Media Trainer
https://expertmediatraining.com/authenticity-message-from-media-trainer
Media Training Tips on The Language of Your Brand in Media Interviews
https://expertmediatraining.com/brand-language-media-training-tips
If you want to share tips on how to become an expert with your friends, you can do so by using the share buttons below.