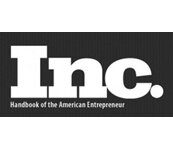 How to Manage Your Own PR
Ten tips for running a successful public-relations campaign.
By April Joyner and J.J. McCorvey | @aprjoy | May 1, 2010
At start-ups, founders often wear many hats, including that of a PR manager. The good news is that reporters and bloggers are more likely to listen to a pitch from a company founder than a PR rep. "It means something when you tell somebody, 'I invented this product,' " says Leslie Haywood, founder of Charmed Life Products, a Charleston, South Carolina, maker of grilling accessories. "They want to hear your story." By managing her own PR, Haywood has received mentions in more than 50 media outlets and appeared on The Big Idea with Donny Deutsch and on ABC's Shark Tank. As she can attest, wooing the media doesn't require a lot of money or connections, but it does take some effort. Here are some tips for handling your own PR.
Start small
Chances are, your first press mention won't be on the front page of The Wall Street Journal. Haywood recommends starting closer to home. One of the first articles about Charmed Life Products was in the Goose Creek Gazette, a free South Carolina paper. But that initial press, she says, helped her establish enough credibility to approach larger media outlets.
Create a press list
A little research goes a long way in making connections with the media. "The No. 1 thing that journalists hate is when you pitch them something that has nothing to do with what they cover," says Aviva Mohilner, founder of Big Little Brands, a Los Angeles firm that trains business owners in managing their own PR. Instead of blasting a generic press release to hundreds of people, send personalized pitches to a few dozen reporters. A subscription to Cision, which publishes the widely used Bacon's directory of print and broadcast outlets, can cost about $3,000 a year, but websites such as Mastheads.org and EasyMediaList.com offer lists of journalists for less than $200. A Google search can also turn up names of writers who cover topics related to your business, as well as their most recent stories.
Follow reporters
It's easier to craft your pitch if you know what reporters are working on. Many magazines publish editorial calendars on their websites; the calendars list some of the publications' upcoming articles for the year. Often, reporters tap their networks on Twitter and LinkedIn when looking for sources. Mohilner recommends cultivating relationships on Twitter by following writers, familiarizing yourself with their interests, and replying to tweets that catch your eye. You can also find reporters in need of sources on a site called HARO, which stands for Help a Reporter Out. The free service lists media opportunities and sends daily roundups to subscribers. Haywood checks HARO religiously. Answering queries on the site helped her get a mention in Health as well as a chapter in a book on entrepreneurship.
Be current
Reporters are looking for timely stories — in other words, news. You will have a better shot at getting coverage if you can tie your pitch to recent news, upcoming events, or seasonal topics, says Lisa Elia, founder of Lisa Elia Public Relations, a PR firm in Los Angeles. Keep in mind that many publications, including Inc., plan stories several months in advance. That's why Haywood starts sending out pitches related to the summer grilling season in October and November.
Look for ways to stand out
No matter how well targeted your pitch may be, it will probably compete among thousands for attention. Sending a press packet in the mail can help cut through the clutter, says Consuelo Bova, CEO of ForTheFit.com, an online retailer based in Orlando that sells men's clothing in nonstandard sizes. She typically sends about 25 reporters mailings with gift cards or little trinkets, such as golf tees. "I don't know anybody who doesn't have a very full e-mail inbox," she says. "Getting something in the mail is kind of a novelty these days."
Michael Epstein, founder and CEO of eDimensional, whose video game accessories have been written about in Maxim, has had success by sending product samples to reporters. He recommends asking for permission before scheduling a delivery. "A lot of samples end up in a closet somewhere, but if we contact them first, they'll know it's coming," he says. Another reason to ask first: Many reporters aren't allowed to accept gifts of more than nominal value.
Follow up — but not too much
As with any other correspondence, there is a fine line between being persistent and downright annoying. Elia advises against making a lot of follow-up calls to journalists unless you have new information to add, but a gentle e-mail reminder may keep your pitch from falling through the cracks. Even after an interview, Epstein follows up to make sure the reporter has enough information. "One time I reached out, and they said they noticed a problem with the product," says Epstein. "If I had let that go, it might have come out in the article."
Don't forget bloggers
Garnering a mention on a well-trafficked blog can be just as valuable as an appearance in print or on television. "If you're exclusively pitching the large papers and networks, you're overlooking a great resource," says Bova. Technorati, an online index of blogs, offers a directory by topic.
Get on YouTube
If you want press, don't underestimate the importance of appearance and personality, says Elia. She suggests making your own videos. "Video is really big right now," she says, "especially if you want to be on TV." Elia recommends recording a question-and-answer session with a friend to give TV producers a sense of your conversational style.
Keep your cool
When someone does write about you, follow up with a nice note. Though you may be tempted to come out swinging at every less than flattering reference, doing so may bring more negative attention than the article itself, says Elia. If you feel a story contains false claims or critical omissions, contact the editor and request a correction. If an article contains libelous or severely damaging information, you may need to consult an attorney and a crisis communications firm, says Elia.
Show off your clips
Posting links to your media coverage can help you get even more press. But don't try to shop a previously published story to a competing publication, warns Elia. To get the most mileage out of your publicity, create a media kit for your website that includes photos, videos, and your contact information in addition to your clips. Whenever you get some press, make sure to spread the word through your blog, Facebook, and Twitter. "Once you've started having some success," says Haywood, "it snowballs."