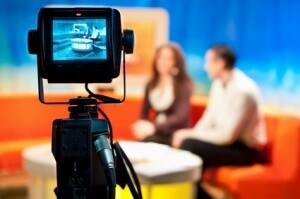 Fees for media training services can vary from firm to firm. It's important to know what you are paying for.
Some of the primary factors that influence fees for media training are listed here. If you have further questions, feel free to contact us.
1. Experience and expertise of the trainer
As with almost any service, you pay more for expertise and experience because it's worth it. If you're taking advice and receiving coaching, you want to make sure the people providing it have deep knowledge in their field and some strong testimonials.
You can be trained to look and sound good in an interview that looks and sounds good, but there's much more to making the most of every press opportunity. Experience in front of the camera does not necessarily mean that a trainer understands what it takes to grow a business or position clients to attract the deals they desire. To be a good media trainer, one must have experience positioning clients for growth in their field or to achieve goals that far exceed simply doing well in interviews.
2. Depth and breadth of training desired

The depth of media training that you desire for yourself or anyone for whom you are representing may depend on the complexity of the content you deliver, the types of interviews for which you want to prepare, and your past experience. We generally hold a complimentary call to ask you questions to find out what will work best for you or the people who will receive media training. Then, we create a customized program to suit you.
3. Amount of time you or the trainees want to devote to training

It's good to be very realistic about how much time you want to devote to your media training program. We aim to create programs that make the best use of each individual's time. This is one of the many reasons we customize our programs.
4. Number of people who need training
If each person who is being trained will need individual attention and on-camera time, the number of people being trained influences the amount of time needed for the sessions, which influences pricing.
3. Location of training
If extensive travel is required, there can be some travel-related expenses. Many of our clients enjoy coming to our office in the Brentwood area of Los Angeles for their training, but we travel and serve clients worldwide.
4. Follow-up provided

You don't want to be left out in the cold after your training session. After media training sessions, it can be beneficial to hold a quick refresher call with your trainer just before an interview. We include these refresher calls as a complimentary service to our clients.
5. Complimentary initial call
When hiring anyone for a service that's as subjective as media training, you should be able to get on the phone for a complimentary call to get your questions answered. We feel that that first call is important because it helps us to get a sense of you, in addition to giving us the opportunity to ask the questions we need answered in order to provide you with pricing on your media training program. We make sure that our rates are competitive and that our clients receive great value from our media training and presentation training. Request a quote or information.
Now that you have some idea of the criteria involved in answering the question, "how much does media training cost?", contact us for a custom quote.
Call us at 310-479-0217.
email us at team@expertmediatraining.com