THANKS FOR BOOKING
YOUR
CONSULTATION WITH LISA ELIA
IMPORTANT VIDEO ABOUT YOUR UPCOMING CONSULTATION
Nonny de la Peña, Founder & CEO, Emblematic Group 
"Absolutely thrilled to have own first place for tech at the Women Founders Network fast pitch for REACH.Love! The other women all had amazing companies, so I am beyond honored and what an experience including my amazing pitch coach Lisa Elia."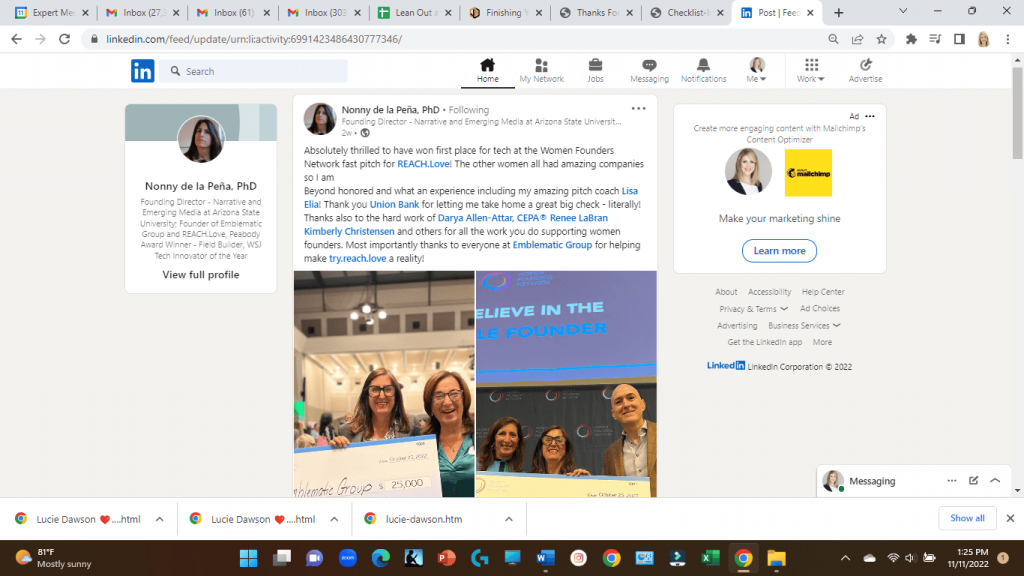 Case Study, IPO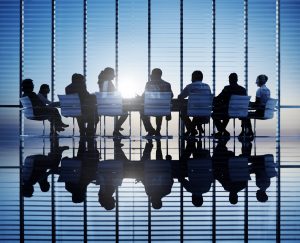 Three C-suite executives came to me for help preparing them for an IPO. English was a second language for all three of these men, and they had never pitched to American investors. We worked on their content and delivery and, because of my background in public relations, I was able to help them flesh out their marketing/PR plan. They raised the $50 million they were seeking within two weeks.
Lucie Dawson, Founder, Templa App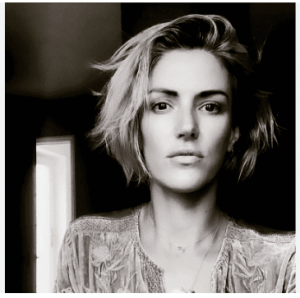 "I couldn't recommend Lisa Elia enough. Lisa gave me the confidence I needed to break down any blocks and limiting beliefs I had around my pitch delivery and ability to articulate my message and tone. She is an empowering, thoughtful, and astute coach who does her research and has been supporting me in my fundraising efforts for my start-up, TEMPLA. I will continue to work with her as our company grows."
Celine Zhou, Founder & Owner, Delight Patisserie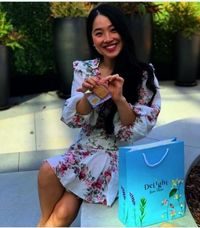 "It was such a pleasure to work with Lisa! I had an opportunity to pitch to some investors, but English is not my first language. One of my business friends strongly recommended Lisa to me, and she was right, Lisa is great! Lisa prepared a full list of questions that the investors may ask and went through them one by one with me to make sure I feel comfortable and confident to answer. After each session, Lisa would send me feedback to list the points I needed to practice. Lisa is very patient, and I am grateful to have her to guide me through the process. It's a great investment!"
I LOOK FORWARD TO SPEAKING WITH YOU SOON.