Communication is something most people spend a lifetime refining.
We are constantly exposed to lessons about what works and what doesn't as we experience life.
If we pay attention, we can adapt and improve.
But what if you don't want to wait and learn the hard way?
What if you want to speed up the process of becoming a great communicator?
For you, there is…
The Communication 360
Elevate your communication, elevate your life.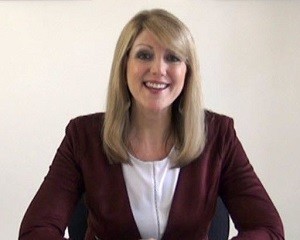 Clients come to me for communication transformations.
I usually work with clients on one or two specific aspects of their communication within a program, such as media interview preparation, public speaking training or investor pitch coaching.
I'm introducing The Communication 360 to help achieve a dramatic and comprehensive communication transformation very quickly.
The Premise of The Program:
By focusing on improving 3 to 5 elements of communication, your overall communication will improve greatly. Then, you can continue refining the other elements of your communication.
By working with you to gain crystal clarity on the essential components of your messaging, we can modify them for each audience based on your answers to 3 important questions:
WIIFT (what's in it for them)?
What do they really need to know?
Which side of myself do I need to show them in order for them to receive my message?
Through The Communication 360, your more powerful, refined and clear communication should affect will areas of your business (client meetings, staff management, public speeches, media interviews, investor pitches and just about any conversation you have).
Elements of The Communication 360
Assessment – I will provide you with a form you can complete to share with me important goals and information about your business.
Strategy and Messaging Call – We will hold a phone call during which I answer any questions you might have and gather more information so I can shape your training day. We will also discuss your target audiences and messaging.
Messaging Assignment – Based on our Strategy and Messaging Call, I will give you an assignment so you can identify the core elements of your messaging.
Messaging Call 2 – On this call we will shape and clarify your key messages.
Training Day – During the training day I will share with you the communication techniques apply to the situations you want to be prepared for. Much of the day consists of practice and feedback. I will provide immediate feedback, so you can experience the difference between former habits and more effective ways of communicating.
If you can come to Los Angeles, we will hold the training day in our office in the Brentwood area.
If you prefer to hold your training day via video conference, we can do that.
Post-Training Follow-up Call – On this call we can discuss any questions you have and next steps to take so you feel clear and complete.
Bonuses – You will receive my booklets with tips and do's and don'ts for presentations, media interviews and pitches and general communication tips.
"Lisa Elia is a communication expert with a keen sense for communicating succinctly and effectively with business audiences. Expert Media Training's frameworks and tools for verbal and non-verbal communication are useful in all aspects of business operations and Lisa does a great job of helping us assimilate them in our business operations.We are grateful to consider Lisa Elia our mentor and friend due the dedicated passion she provides her clients."
Madhavi Marigold Muppala
"Lisa Elia is a communication expert with a keen sense for communicating succinctly and effectively with business audiences. Expert Media Training's frameworks and tools for verbal and non-verbal communication are useful in all aspects of business operations and Lisa does a great job of helping us assimilate them in our business operations.We are grateful to consider Lisa Elia our mentor and friend due the dedicated passion she provides her clients."
Madhavi Marigold Muppala
"Lisa is knowledgeable and sophisticated in her field – as well as kind and generous in the sharing of her wealth of understanding. She really knows what it takes to bring one's creative vision out into the world in ways that can reach and serve the most people – while providing the greatest level of personal fulfillment.[read more="Read More" less="Read Less"]
I was privileged recently to receive Lisa's media training, which was both fun and highly informative. I now have a much better idea of how to express my mystic-linguistic perspective on language through an approach that will resonate with journalists and a wider popular audience. Anyone seeking to make a bigger splash in the world with their own work would be wise turn to Lisa for her outstanding guidance and support – as well as her totally heart-centered approach."[/read]
Laurel Airica