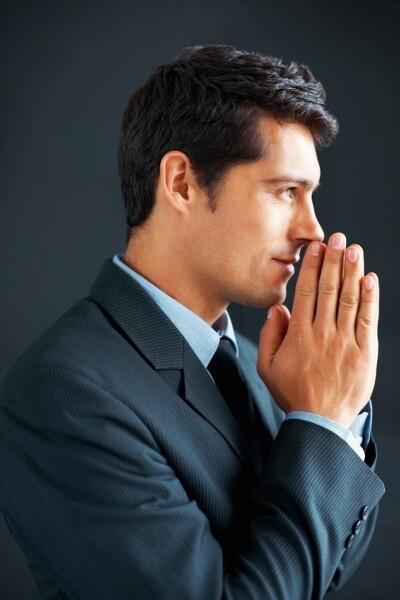 "Committing to the moment" is something almost any acting student hears over and over. However, anyone who speaks publicly or who is interviewed by the media can also benefit from creating a practice to help them commit to the moment.
Ideally, in any interview or presentation situation, you want to be completely engaged. The moment you stop listening or being fully present, even for a nanosecond, you risk missing an important point or not answering a question as eloquently as you'd like.
When you are truly committed to the moment, with the understanding that every time you are being interviewed by the media or speaking to a group that is your only opportunity to reach your audience with your message at that precise time in history, you will be effective and you will have few regrets.
The ability to commit to the moment generally comes from your habits and preparation. Consider the following:
How do you clear your head and focus on the interview or presentation, without allowing your mind to wander on to other matters awaiting you at the office or elsewhere?
Do you have a ritual to help you shift your attention from whatever you were doing prior to an interview and onto the interview itself?
Do you maintain daily habits that keep your mind sharp and your energy up?
I recommend practicing being fully committed to the moment during situations where the stakes are not very high, such as a casual staff meeting or even when you're walking down the street or buying a latte. If you're generally a multi-tasker, it may take some concentrated effort to really listen and connect with the barista or to notice the sights, sounds and smells around you. Doing this on a regular basis will help you become more aware of the sensation of being fully present.
If you have any rituals, experiences or comments you'd like to share, please post them below. We'd love to hear from you.
This post was written by Lisa Elia, a Los Angeles-based media trainer, presentation trainer, and communication and PR expert. Lisa and her team at Expert Media Training train clients for media interviews, speeches, investor presentations and promotional videos. With more than 20 years of experience, Lisa has trained clients for interviews with The Oprah Winfrey Show, The Today Show, Good Morning America, The Wall Street Journal and hundreds of other outlets. For a custom quote on your training needs, contact her office at 310-479-0217.