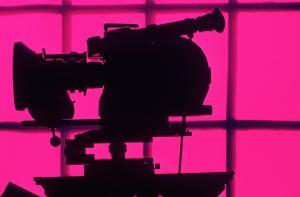 Videos are extremely important because members of the media (especially TV producers) need to see how you will come across on camera before they will book you for an interview. Increasingly, print media outlets are now including videos on their websites, to correlate to their print articles. Members of the media frequently search YouTube and Google for experts to interview and products to feature. So, if you want to attract the media and keep them interested in you or your company, video is crucial.
If you are an expert, create videos of yourself sharing valuable tips or information, or demonstrating what you do. If you create products, you can also share tips, but be sure to create at least one video that shows the products in use. Be sure that the lighting, audio and video quality is adequate for the media. You can lose the attention of the media quickly if your videos look too unprofessional or if they are difficult to watch.
Host your videos on your website so that you lead people back to your site to view them. For purposes of media pitching, it's best to host at least some of your videos in an online press room on your website. You can also post your videos in the videos section of your Facebook page and other social media accounts, and share them in your feeds.
Include links to videos in the body of your press releases so that when they are published, readers can view the videos to gain information, be entertained or see something else that is useful, educational and/or entertaining. Also include links to videos of you/your products in your email pitches to the media so they can get an immediate sense of you and/or your products.
Please feel free to leave comments, below, letting me know how you're doing with your videos.
If you want more specific advice on how to get more publicity, media training tips and more, check out www.becomingpopularnow.com or www.strategyintoactionprogram.com
Warm regards,
This post was written by Lisa Elia, a media trainer and communication and PR expert. The founder and CEO of Expert Media Training and Elia Erickson Consulting, Lisa trains clients for media interviews and presentations. She also coaches people who want to promote themselves through publicity and provides communication tips and business strategy. She has been interviewed and shared her expertise with national media outlets that include:
Some of the programs that Lisa Elia provides include the affordable Media Training Starter Package, the Media Interview Mastery Program and Confident and Clear. For information on her private business coaching and PR coaching programs, visit our sister site, http://eliaerickson.com/services

If you haven't
   Subscribe to our newsletter,
Prepare, Polish and Prosper
.