Create an Online Press Room That the Media Will Love
If you want press coverage, make it easy for the media to cover you by having a great online press room. Journalists, bloggers and TV and radio producers are very busy, especially now that many of the media outlets have reduced their staff, so the more you can supply them with the information they need at the click of a mouse, the more they'll want to work with you. One of the best things you can do to help yourself and the media you're trying to attract, is to have a great online press room.
Following is a list of elements I recommend putting in your online press room. If you don't have them all, just begin with the elements you do have and continue to add components as you develop them.
Your bio and/or company backgrounder–You may have a bio and a company backgrounder, but if you're an expert you may just have a bio.
List of topics you can discuss/story or segment ideas–This helps the media understand your strongest areas of expertise and they may just use one of your ideas create a TV segment or article featuring you.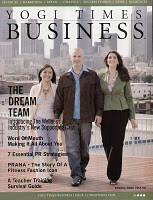 Press releases and press clippings and articles you've authored–Although there's no rule about any of this, one way to include press clips is to post the covers of the media outlets where a person received coverage with hotlinks that lead to PDFs of each clipping. People generally want to read the articles themselves.
FAQs/Fact sheets–To increase your chances of gaining press coverage, you can include a frequently asked questions (FAQ) page and/or fact sheets in your press room that include background information on topics related to your area of expertise, relevant facts and statistics from universities and research institutes, and professional associations. For example, with our fitness clients, we frequently include fact sheets with statistics on the number of people who are obese, how many pounds the average person gains during the holidays, the efficacy of certain types of exercise, etc. (If you have an FAQ page elsewhere on your site you can include a link to it in your press room.)
Jpegs of you and your products–Downloadable jpegs in all these sizes — 72 DPI, 96 DPI and 300 DPI — or just 300 DPI versions. Include jpegs of yourself (such as headshots that could run with articles about you or your company) and jpegs of your products. If it makes sense for your business and the stories you pitch, you may also include photos of your staff and/or your offices and other photos that could support stories about you and your company.
Product/services list–If you sell/create products or offer a variety of services, include a product sheet(s)/line sheet(s) or list of services you provide. Include descriptions and prices of your products with photos of each or a representation of them and/or information about each service you offer.
Book one-sheet–If you are introducing a book you authored, include a "book one-sheet." This document usually contains a one- to two-paragraph description of the book with bullet points of main topics, top reviews for the book, a photo of the book cover, a photo of you and a brief paragraph (approximately one or two paragraphs). Include the publishing information, ISBN number, price, publishing date and stores or sites where the book is available.
Testimonials–You can have a page containing testimonials from clients/customers or incorporate them into other documents within your press room. Whichever way you choose to do it, make the testimonials stand out with enough white space around them and possibly bold type.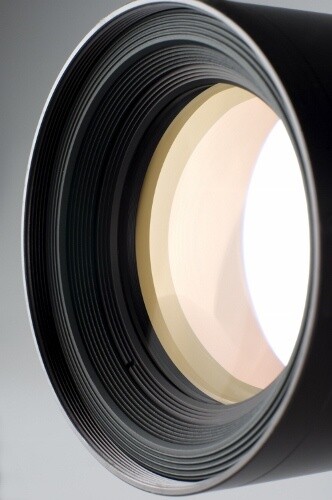 Video of demo reel or appearances–Include a link to your video reel, if you have one put together. This can include interviews you've done on TV, a mock interview you've done with a friend/media trainer and/or segment(s) of you speaking directly to the camera. You can also post links to TV interviews you've done.
Video segments–Post links to video segments of you providing tips or information or videos of your products or product demonstrations. If you can make these segments downloadable for news producers to capture and include in news segments, you'll have an even greater advantage over your competition.
Audio reel–If you have been interviewed for, or conducted, radio interviews or tele-seminars, you can include links to the audio files in your online press room.
Contact information–Include a contact phone number and an e-mail address so media personnel can reach you or someone right away if they have questions. (Don't only include an e-mail address. Some press people want to reach you right away by phone and they may just move on to someone else if they can't reach you.)
A Few More Tips:
1. If you have a site where people must sign in, include a link that goes directly to your press room. The media won't sign in just to see your press room.
2. Post current press releases and text in a format that allows journalists to copy and paste text the information they need: save them from needless re-typing when they're writing their articles.
3. With TV or print interviews, it's best to host the content on your web site, rather than linking to the media outlets' web sites: many media outlets move their content around so you can't count on the links to their sites being live indefinitely.
You can check out my press room at www.expertmediatraining.com/pressroom
Copyright 2012
Lisa Elia, Media Trainer and CEO of Expert Media Training